I-1B Series Pulp Pump
I1-BA Series Pulp Pump is single screw spindle pump. The single screw spindle turns in the double whirls cover. The pulp can be pushed into the outlet for the purpose of pumping. It is used for chemical, pharmacy, brewing, paper making and food.
Structure Materials
1.I-IBA: the main part is cast iron and the turning components are the steel. It's suitable for pumping heavy pulp.
2.I-IBB: the turning (spindle, screw spindle and others) is stainless steel. It's suitable for pumping the acid and alkali liquid.
3.I-IBF: the turning components and pulp and liquid pumps; stainless steel materials; used for food, pharmacy and anti-corrosive pulp
Rubber liner can select wear-resisting rubber, food rubber and oil-resisting rubber. The rotational ways have the motor and pump spindle rotating directly, by decelerating shaft, the motor and pump rotating directly and by belt pulley, the motor and pump rotating. The motors are usually closed, anti-explosive, electromagnetic available.
Product Properties
1.Pump heavy pulp and liquid with the solid
2.Stable, no over flow, ripple, stirring and etc.
3.The pressure of discharge is not related to turning speed. Low flow can have constant high pressure.
4.Flow and rotating speed is directly related. The flow is adjusted by variable speed gear and high speed motor.
5.Strong suction ability, suck liquid without bottom valve
6.the flow direction changed by the pump rotating direction
7.Running smoothly, low vibration and noise
8.Simple structure, easy dispatch and repair
This installation map for reference purposes only, seeking coincide with the physical size map calls requested to receive a copy.
installation size


installation size and dimension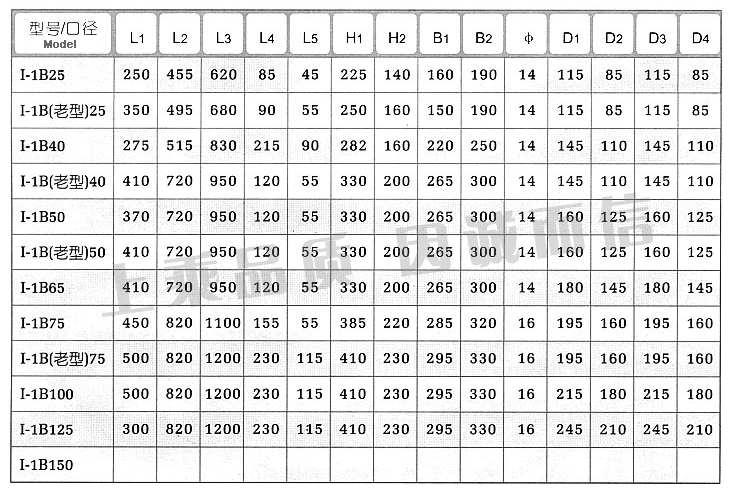 Performance Parameters
Specification
Theoretical flow
PMPa (m3/ H)
Flow
(M3/ Min)
Head
(M)
Suction
(M)
Export Path
Speed
(R / min)
With motor
(Kw)
Working pressure
(* Kg / cm2)
Model
I-1B1-inch
2.39
1.5
50
2
25
960
1.1
5
I-1B1.5 inch
5.2
3.2
80
3
40
960
2.2
8
I-1B2-inch
8.85
5.6
80
3
50
960
3
8
I-1B2.5 inch
10.6
6.5
60
3
65
960
3
6
I-1B3-inch
18.1
12
60
3
75
960
5.5
6
I-1B4-inch
24
16
60
3
100
960
7.5
6
I-1B5-inch
36
25
60
3
125
960
11
6
I-1B6-inch
38
30
60
3
150
960
15
6