ZX series self-priming pump
Product Overview
ZX-typeSelf-priming pumpAccording to the relevant technical data and abroad absorption, digestion, improved development to become energy-saving pumps. The pump is self-primingCentrifugal pumpIt has a compact structure, easy operation, smooth running, easy maintenance, high efficiency, long life, and have strong self-priming capacity. Pipeline without bottom valve, before work, only to ensure priming pump body fluid can be. Thus simplifying the piping system, but also improved working conditions.

Features
No need to install underground pipeline valve, before work, only to ensure quantitative pump body water can, according to the customer using the media have cast iron and 304,316 L material, media temperature -20 ℃ -120 ℃, flow :3.2-600m3 / h head :10-80m speed 1450-2900r/min

Usage
Mainly applicable to urban environmental protection, construction, fire, chemical, pharmaceutical, printing and dyeing, brewing, electricity, electroplating, paper, petroleum, mining, equipment cooling. Suitable for clean water, sea water and with acid and alkali, chemical liquid general mushy pulp, medium viscosity 100 centipoise, up to 30% solid content.
installation size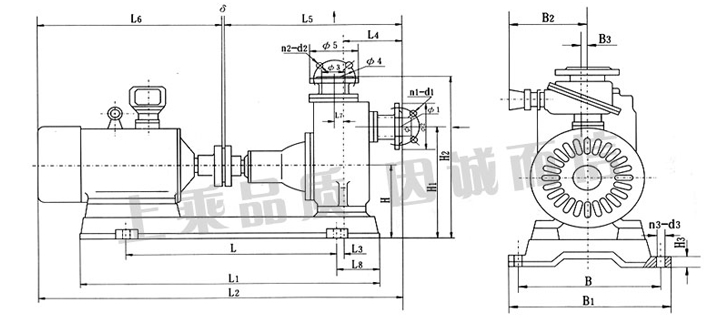 installation size and dimension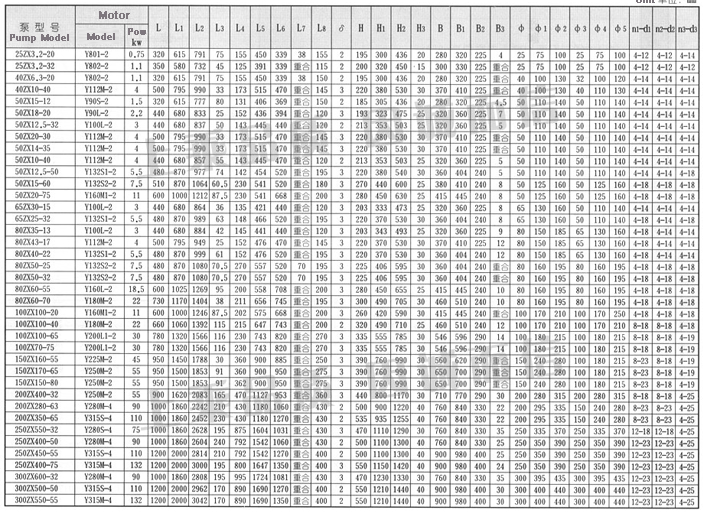 Performance Parameters
Model
Import
(Mm)
Export
(Mm)
Suction
(M)
Motor
(KW)
Flow
(M3/ H)
Head
(M)
25ZX3.2-20
25
25
6.5
0.75
3.2
20
25ZX3.2-32
25
25
6.5
1.1
3.2
32
40ZX6.3-20
40
32
6.5
1.1
6.3
20
40ZX10-40
40
40
6.5
4
10
40
50ZX15-12
50
50
6.5
1.5
15
12
50ZX18-20
50
50
6.5
2.2
18
20
50ZX20-30
50
50
6.5
4
20
30
50ZX10-40
50
50
6.5
4
10
40
50ZX12.5-50
50
50
6.5
5.5
12.5
50
50ZX15-60
50
50
6.5
7.5
15
60
65ZX30-15
65
50
6.5
3
30
15
65ZX25-32
65
50
6
5.5
25
32
80ZX35-13
80
65
6
2.2
35
13
80ZX40-22
80
65
6
5.5
40
22
80ZX50-32
80
80
6
7.5
50
32
80ZX60-55
80
80
6
15
60
55
80ZX60-70
80
80
6
22
60
70
100ZX100-20
100
80
6
11
100
20
100ZX100-40
100
100
6
18.5
100
40
100ZX100-65
100
100
6
30
100
65
100ZX70-80
100
100
6
30
70
80
150ZX160-55
150
100
5
45
160
55
150ZX150-80
150
100
5
55
150
80
200ZX280-65
200
150
5
90
280
65