New pump field drought relief
The past month, the state of urban Water Pumps Wafangdian complex production of more than 20,000 pumps have been sent to an emergency throughout the country arid, and the remaining products are produced day and night, overtime, will be shipped shortly. Currently, the town pump enterprises from Shandong, Henan, Hebei, Jilin, Heilongjiang, arid received emergency orders to more than 60,000 units.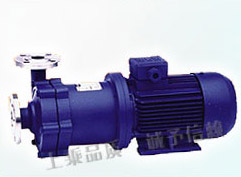 The arid order, requiring large-diameter water pump, high-power, high flow, for the wild mountain operations. Complex state enterprises through technological innovation Magnetic Pumps, suction pump is not enough to overcome the no water pumping and other technical problems, specially produced for the drought affected areas of new pumps. Zhou Cheng Fu-called "town pump", pump now has 165 enterprises, 300 million units annual output of the Pneumatic Diaphragm pumps, the output value of 6 billion to resolve tens of thousands jobs.


author :
Water Pumps
Published 3/21/2011 9:55:00 AM
Article keywords : New pump field drought relief
Related Articles :
Tips for finding the best and present you with custom Magnetic Pump
The Global Regulation of Sewage Pump!
The evolution of the vacuum pump
How to Buy Sump Pumps
Different Types of Pumps
What is a Water Pump?
Is used to pump fluid by suitable displacement
Metering pumps, chemical pumps, external gear pumps
Creative engineers: chemical pumps, process pumps, flow meters,pumps in stainless steel,sewage pumps
Tips for finding the best and present you with custom Magnetic Pump