Oil pump
Which is a light and compact pump,with a shell made of aluminum, and moving parts setted in it.and the moving molded pieces should at least in part be sintered by iron-based alloy material, which include at least one austenitic .moreover ,one of the molded pieces shoule at least have the 60% expansion coefficient.
There are inline pumps, distribution type, monomer type in categories, regardless of which type ,the key of oil pump is on the "pump". The number ,pressure,and time of pump oil,must be very precise, and automatically adjust according to load. Pump is a fine processing, complex manufacturing process parts, general automotive diesel engine oil pump at home and abroad are from the world of professional production plants.especially in China.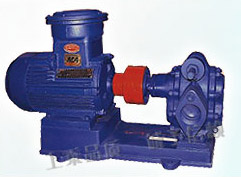 The process of absorbing oil and pressing oil.
The oil pumping and oil pressure ,is completed by the reciprocating movement by plunger. When the plunger in the bottom position,open the two hole of plungers , then the plunger 's body and the oil pipe of the pump are connected, then the fuel oil filled the chamber rapidly.
When the cam roller run to the top of the roller body, the plunger will rise. Upward movement of the plunger into the hole ,which was stopped by the plunger upside. In this period ,the plunger movement, the fuel being squeezed out from the oil chamber, flow to the oil duct. So this lift was called pre-trip. When the plunger block the hole, they began the oil pressure process. Plunger up, a sharp increase in hydraulic oil chamber. When the pressure exceeds the valve spring tension and the upper oil pressure ,it will up to the top to open the oil valve,then the fuel is sent to the pipeline.
www.sh-scpv.com/Oil-Pumps.html
author :
Water Pumps
Published 1/12/2011 4:55:00 PM
Article keywords : Oil pump
Related Articles :
Tips for finding the best and present you with custom Magnetic Pump
The Global Regulation of Sewage Pump!
The evolution of the vacuum pump
How to Buy Sump Pumps
Different Types of Pumps
What is a Water Pump?
Is used to pump fluid by suitable displacement
Metering pumps, chemical pumps, external gear pumps
Creative engineers: chemical pumps, process pumps, flow meters,pumps in stainless steel,sewage pumps
Tips for finding the best and present you with custom Magnetic Pump