Pumps - A way to Take Care of Your Pool Pump
Pumps - A way to Take Care of Your Pool Pump
Pool pumps , among the vital pieces of modern technology that every swimming pool owners should have. Pool pump circulates the water within the pool ,make sure that it does not stay stagnant for a long period of time ,which may lead to the expansion of algae and different microorganisms. Thus, it is certainly an essential component of the whole swimming pool that should never be taken for granted. Many brands may have water pumps priced high ,making certain that you will get your money's worth with its real good quality. You should not do a deal of the needed security of your pool with obviously your family members who will use it. Thus, you have to endeavor on having the only the finest pool pumps at any time you want to have it despite of its cost.
No matter how good the quality of Water Pumps is, just like any other equipment it is also inevitable for it to fail at some instant. When this takes place ,it would surely have a huge influence on the swimming pool. Hence, it is vital that these pumps be properly taken care of and whatever dilemma it may meet must be addressed properly.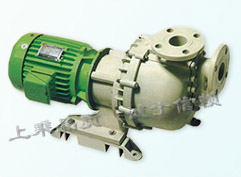 Here are some maintenance tips that might help to prolong the life of water pumps:
1. To start with, you must to acquire a good quality pool pump from the very beginning. A good quality pump is intended to last for many years particularly if it is properly taken care of.
2. If the pump is taking in air rather than water ,it means there's a leak. You must check the drain plugs, suction valve, the volute and the pump lid gasket .because these are the most usual places where the air sometimes gets sucked in. If everything is ok, it means there's a problem with the pipes. If you cannot change it yourself or cannot find the leak then you should ask for professional help on this issue.
3. If the pool pump starts to make a noise, this is an indication that bearings maybe heve sth wrong. You therefore should check it out at once.
4. Be sure to empty the basket frequently. Whenever the pump sucks in the water and filters it, twigs, leaves and different filth is collected in the basket. Be positive that you clean it .otherwise the pool pump could not clean the water accurately and it will still remain dirty.
5. Do not spray or drip any lubricant in, out or around your pool pump or the motor. This is because everything is sealed thus there's no need to add additional oil, doing that will typically attract and hold dirt and crud.
These are only some of the various plain yet important things you ought to give importance to guarantee proper maintenance for water pumps.
www.sh-scpv.com
author :
Water Pumps
Published 1/11/2011 4:11:00 PM
Article keywords : Pumps - A way to Take Care of Your Pool Pump
Related Articles :
Tips for finding the best and present you with custom Magnetic Pump
The Global Regulation of Sewage Pump!
The evolution of the vacuum pump
How to Buy Sump Pumps
Different Types of Pumps
What is a Water Pump?
Is used to pump fluid by suitable displacement
Metering pumps, chemical pumps, external gear pumps
Creative engineers: chemical pumps, process pumps, flow meters,pumps in stainless steel,sewage pumps
Tips for finding the best and present you with custom Magnetic Pump