Run your pond by heart,choosing what pumps will concern your harvest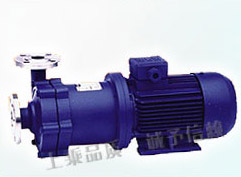 Spring is coming with the step of the new year, and many of you will either be looking for a pump for your pond, or trying to replace the old and non-functional pump.
The pump is one of the most important tools of a pond, because without a pump, there will not be any moving water, and you will need a bog. If you choose the wrong pump, your water will either not flow the way you desire, or appear insufficient flow .Therefore, it is worth spending time to choose the proper pump to suite your needs. The first question you should ask yourself is:
"What functionalities do I require for my pump?" Are you using your pump to drive a waterfall? Or do you need a pump to circulate your water and drive a filter?
Many people require a pump merely to circulate and filter their water. It is recommended that you should circulate water at least every 2 hours to ensure that it won't form the stagnant water.
Thus, you should measure the number of gallons .Make sure that you consult the manual for the filter to determine the minimal required water flow to run the filter.
Before you start building your pond, you should take the time to consider the options available. Make sure you have shopped around to look for the most affordable and the most effective pump to meet all of your requirements.
For more information about pond pumps, please go to this shop.
http://www.sh-scpv.com.
author :
Water Pumps
Published 12/27/2010 7:25:00 PM
Article keywords : Run your pond by heart,choosing what pumps will concern your harvest
Related Articles :
Self-priming Chemical Pump
Self-priming Chemical Pump
CQB heavy (high temperature) magnetic drive pump
GDLF vertical stainless steel multi-stage pump
LQRY Hot Oil Pump
2CY gear pump - Oil Pumps
What Can You Do To Ensure Your Water Pumps Is Safe
Red Cross Uses Solar-Powered Water Pumps
Water Pumps - when flood or drought comes
How A Small Water Pump