IMC(CIH) series magnetic-force drive centrifugal pump
water pumps
Today let me introduce the function of Water Pumps and how it works. water pump is conveying liquids or causes the liquid turbo-charged machinery,It transmits the motive of mechanical or other external energy which transmitted to the liquid. It enlarged the energy of liquid,the mainly function which can transport a liquid including water,the oil,the sour lye,the emulsion,it also can transport the mixture of gases that contained suspended solid liquid. how to judge the fuction of pump. there are some parameter which contains flow fingure,suction and head,the shaft power ,water power,effciency etc.
IMC(CIH) series magnetic-force drive centrifugal pump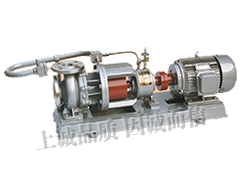 the type of pump
First, according from the different work principle,the pump can divide into centrifugal pumps,vortex pumps,mixed flow pump, ecectric pump axial-flow pumps,centrifugal pump, screw pumps, bates sliding-vane pumps ,jut pumps ,lift pumps ,well pumps ,electromagnetic pumps,and etc, Secondly,according from the useful of the division, it also can divide into clear Water Pumps, slurry pump, sewage pump, chemical pump, fuel pumps and etc,from this introduce ,it can make you know the many useful of the pumps and choose the best pumps for you.
author :
Water Pumps
Published 12/28/2010 4:17:00 PM
Article keywords : IMC(CIH) series magnetic-force drive centrifugal pump
Related Articles :
MP series plastic magnetic pump
CQB heavy (high temperature) magnetic drive pump
ZCQ-type self-priming magnetic drive pump
ZCQ-type self-priming magnetic drive pump
ZX series self-priming pump
ZCQ-type self-priming magnetic drive pump
Magnetic pipeline pump
ZBF-type self-priming plastic magnetic pump
CQ type engineering plastic magnetic drive pumps
CQB-G high-temperature heat pump